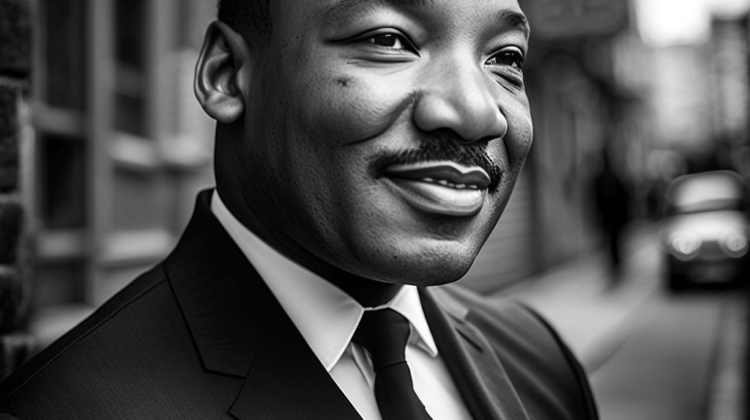 Martin Luther King Jr. often spoke about the importance of love, kindness, and compassion in his speeches and writings. Although he didn't necessarily use the term "kindness" explicitly, Martin Luther King Jr. was a champion for civil rights and social justice and many of his quotes emphasize the value of treating others with respect, empathy, and love. Here are some examples:
"Darkness cannot drive out darkness; only light can do that. Hate cannot drive out hate; only love can do that."
"Love is the only force capable of transforming an enemy into a friend."
"The time is always right to do what is right."
"Life's most persistent and urgent question is, 'What are you doing for others?'"
"Everybody can be great…because anybody can serve. You don't have to have a college degree to serve. You don't have to make your subject and verb agree to serve. You only need a heart full of grace. A soul generated by love."
"Injustice anywhere is a threat to justice everywhere."
"We must learn to live together as brothers or perish together as fools."
"We must develop and maintain the capacity to forgive. He who is devoid of the power to forgive is devoid of the power to love."
"In the end, we will remember not the words of our enemies, but the silence of our friends."
These quotes, while not specifically mentioning "kindness," underscore the importance of treating others with love, respect, and empathy in order to create a more just and compassionate society.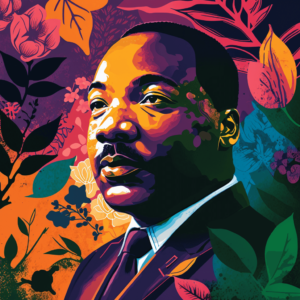 And let's not forget from Dr. Martin Luther King Jr's great "I Have A Dream" speech which also contains elements that emphasize the importance of unity, compassion, and love.
"In the process of gaining our rightful place, we must not be guilty of wrongful deeds. Let us not seek to satisfy our thirst for freedom by drinking from the cup of bitterness and hatred. We must forever conduct our struggle on the high plane of dignity and discipline. We must not allow our creative protest to degenerate into physical violence. Again and again, we must rise to the majestic heights of meeting physical force with soul force."
This quote from the "I Have a Dream" speech highlights Dr. King's call for nonviolence and the importance of conducting our struggles with dignity, while rejecting hatred and bitterness.
In conclusion, Martin Luther King Jr.'s timeless wisdom on love, kindness, and empathy serves as a reminder of the power we hold within ourselves to effect positive change. By embracing these values and putting them into practice in our daily lives, we can work together to build a world that is more understanding, compassionate, and just. Let us honor the legacy of Dr. Martin Luther King Jr and his legacy by taking his words to heart, finding opportunities to serve others, and fostering a sense of unity and hope in the face of adversity. As we continue to strive for a brighter future, let us never forget that love and kindness have the power to transform even the darkest of times.